Scene i and Scene ii on view for Faire Fair 2 curated by Eve Delavie at 3537, Paris, France, April 2023



Scene I and Scene II is a reflex.ct.ion on exchange and roles.
(as sculpture, as stage, as play, as spectacle)
The stage for a play as the defined framework for mimicry where the nature of multifaceted social roles is peeling its layers off. A metal printing plate hangs horizontally-perpendicular to the wall, like a shelf, replicating a small stage On stage, actors and their liminal bodies in between two performative stages are greeting the public. The (virtual) public looks, the (real) public lean and look, therefore taking part in the spectacle. The stage as a space of exchanges between the one that gazes and the one that receives, and gaze back. Working as an analogy between the representation and the real, as one engages with the object one engages ultimately as a double viewer: both of the tangible piece and of the virtual scene.




Scene i, metal printing plate mounted on wood,two angle brackets and 6 screws, 20e century-2023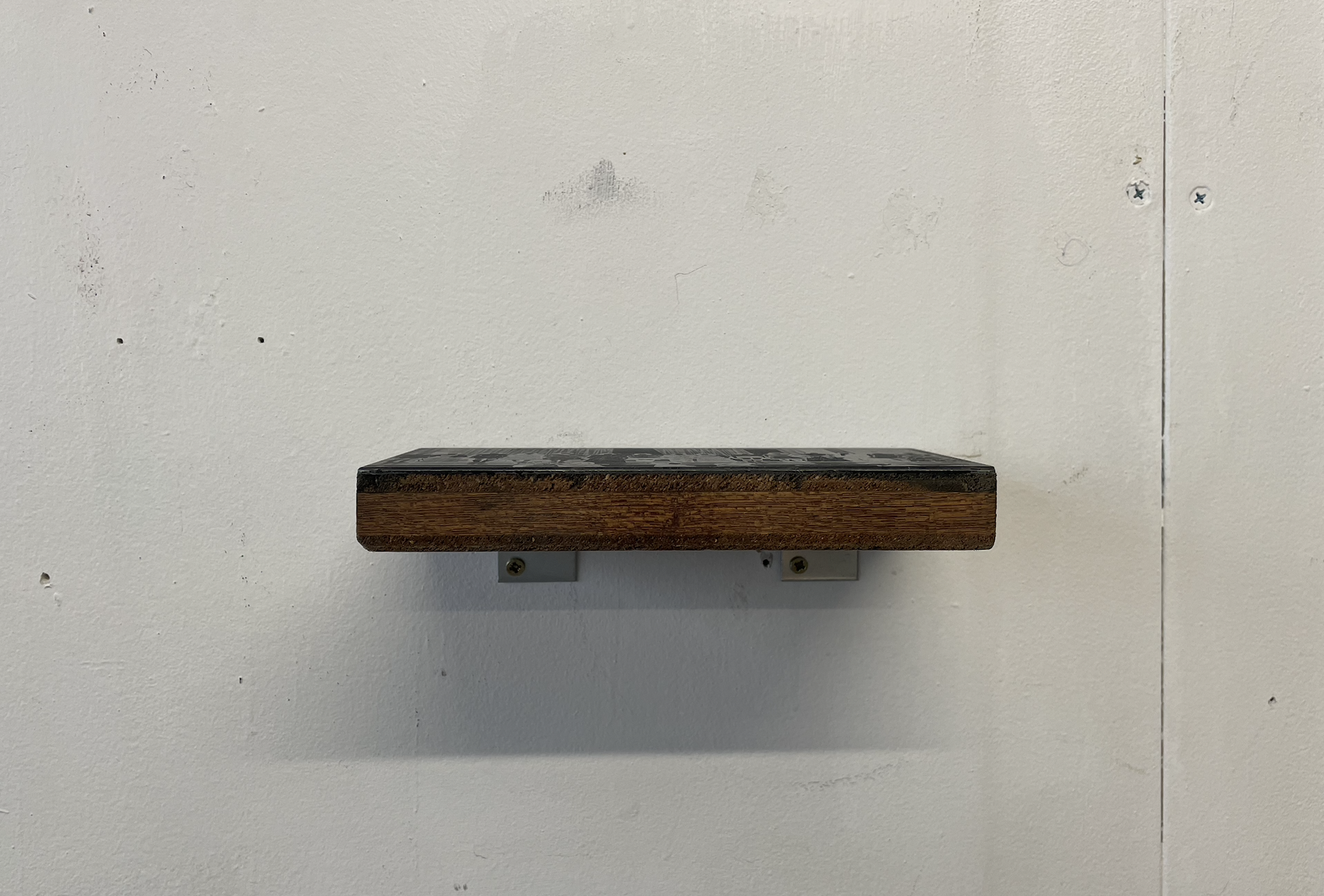 Scene ii
, letterpress prining chase, pencil drawing on paper, 2 nails, ?-2023